Are you getting more impressions on Google search with a low Click Through Rate? If you can relate, this is just because of a non-effective headline! Let's discuss this topic and find out the problem. Not only will you learn how to write effective headlines, but you will also learn which types of headlines with clickbait examples.
I am well aware that you all know the importance of the clickbait headline. That's the reason you're here. Let's see some points on why a powerful headline is important;
Your audience will read your content or not. It all depends on your headline (is it an effective headline?).
Whether your content ranks or not, it's also dependent upon the headline ( providing a relevant headline part of SEO?).
You can lose the trust or belief of your audience due to irrelevant headlines in your content (not to match your headline to your content).
Let's explore everything in detail and analyze a few clickbait title examples.
Are you making these same mistakes in your clickbait headlines?
There can be many reasons that may make your headlines tedious. But these are the most common mistakes that most people make.
To be honest, headlines are the heart of the content. If your title is not very attractive, people would not read it then it doesn't matter how much informative content it is, right?
If you want to get more users for your site, you have to avoid the following mistakes in your clickbait title examples:
Having Ambiguous Head: As you know, millions of blogs are available on the internet and you need to make your stand out. But Having an ambiguous head can create confusion in the reader's mind. For example, "5 things to know" or "Keeping it together" Isn't confusing? It is not clear about the topic. So, try to avoid these types of mistakes.
Having Lengthy Head: It can not be easy to distill a topic into short headlines. But to use more words in the topic can blur the importance of the content. For example, "SEO can be the best thing for your business to grow if you want to go online". What do you think, will it work? Instead of that, we can say "Must know if you want to grow your business online".
Not having an Enthralling Title: Remember that your motive is to provide lots of information entertainingly. If your headline is unable to titillate a reader, it will directly affect your content. Let's understand it with a clickbait headline examples, "How to grow an online business ". Instead of that, you can say "5 must things to popularize online business".
Using ing-ing: Most people use that type of headline. For example; Introducing the Strategy to boost online business or easily making food.When you focus on that headline you will see it shows the organization's action instead of the reader's needs. So, try to avoid this type of headline otherwise it spoils your clickbait headlines
Not to use keywords in the headlines: It is a simple thing but most people ignore it just because of its simplicity and most people use keywords Unknowingly in their headlines. But you must know that you should use a maximum of one keyword in the headline that should be related to your topic.
If you write about education in your blog then One keyword should be related to "education" in your title. For example, "5 techniques to study effectively".
Five points to remember while writing clickbait headlines
Most people ignore it to make an effective headline. It's the things where you are ignored by the people. Don't forget that the first impression of your content is the headline.
1) Headline length: You already know that a clickbait headline should be brief and relevant to your content. A study says, 6 to 8 words of the headline can increase your CTR by 21%, according to Optinmonster.
Let's have a look at some clickbait headline examples: "10 Steps To Successfully Outsourcing Your Online Business,", "Are You Too Clever For Success?", "6 Instant Confidence Boosters,", etc.
Remember that it is not mandatory to have 6 to 8 words in your headline. Headlines can be less than six words or more than eight words. But don't make it too short or too long.
2) Must be very clear: Yes, as we discussed the one-fourth part of this point. Your clickbait headline should not be very short. Do you know why?
It's a simple thing that if you shorten your headline, it may be complex to understand for your audience or the meaning of that may be changed.
Did you have different points? Comment below.
And when we talk about a too-long headline, it can also affect your reach. Your long headline may bore the audience. You also know that we catch small headlines fast as compared to long headlines.
You can take a live example. Just search any topic on Google, your eyes will catch a small headline more quickly than a long headline.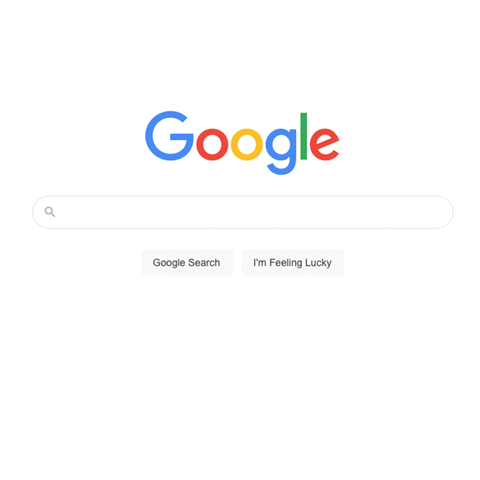 I hope you understand. Coming to the next point.
3) Must be precise: Writing a headline is not the place to confuse your audience. Write a very clear headline that could help people understand what this topic is about. You would be shocked to know that 77% of internet users check or read blogs. So, try to make it easy to understand for your audience.
4) Must be exciting: Don't forget that your main motive is not only to give knowledge but also to entertain them. There are several ways to write exciting headlines. You can also make emotional and actionable headlines.
Let's take clickbait title examples, "7 Practices That Make You Look Like a Rookie Blogger", "How Does Social Media Affect SEO?", "How to Ace Your Job Interview with These 10 Simple Communication Tips".
So, you can also follow this format. You can start your headline with words like "how to….", "10 ways to" etc.
There are five high-level headline types;
Normal (ways to write mind-blowing blogs)
Question: (What are ways to write a mind-blowing blog?)
How to (How to write a mind-blowing blog)
Number (ten ways to write a mind-blowing blog)
Reader-Addressing (Ways you need to write a mind-blowing blog)
5) Choose your keywords wisely: Finally, you need to keep it in your mind to use effective keywords and interestingly show them. Let's take clickbait headline examples for this.
Let's imagine our keyword is "learn English". Now see how we can make an effective headline using this keyword:
How to learn English from the beginning?
Learn English from the ground up!
And many more headlines you can make through this keyword. You can increase click rates by 9% to use a hyphen or colon in the headline. So, learn to play with keywords.
After writing an article you should have a clear vision of what type of title you want. If you want to write an emotional title then use the emotional type of words in your headline and focus on whether it can connect to your audience or not?
It's the same as when you write positive headlines that give positive vibes. You can also give it a feeling. Making decisions is yours. Choose according to your interest.
Top 5 headlines clickbait examples that got million Readers: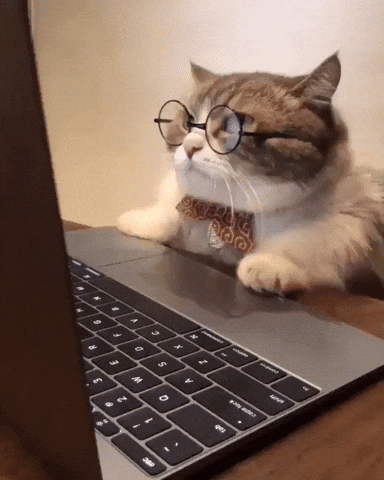 1. "How to Have a Healthier and More Productive Home Office"
If you see this headline you will notice that "How to" is mentioned to get the reader's attention. It is the best way to boost your content. It is also a sensitive title that forces the reader to read it.
2. "6 Instant Confidence Boosters"
One of the best ways to attract readers is to use numeric values and to give the solution to the problem in your head. In this headline, both of the things are used. That not only forces the reader to click on a topic but also forces them to read it.
3. "Tips That Show Anybody How To Make Money Online – Guaranteed"
A direct statement can also help you to get more clicks. If you notice here, the word "Guaranteed" is used by a writer. That leaves a huge impact on a reader and makes them excited to read it. The same thing you can follow while writing clickbait examples for your blog to boost it.
4. "Want To Immediately Reverse All Your Health Issues?"
Asking a question in the title can be the best opportunity to get people's click and if you ask that question in an emotional way then it can be icing on the cake for you. Both things are mentioned in this headline.
5. "24 Rules I Follow When Creating Successful Websites"
This is the simplest form to follow. It also helps you to rank on search engines. Number grabs more attention as compared to others.
Those are the Clickbait examples that you can follow in your blogs to get a large number of clicks but what do you do, what time of headlines you should avoid using in the blog?
The 3 Best Free Headline Analyzer Tools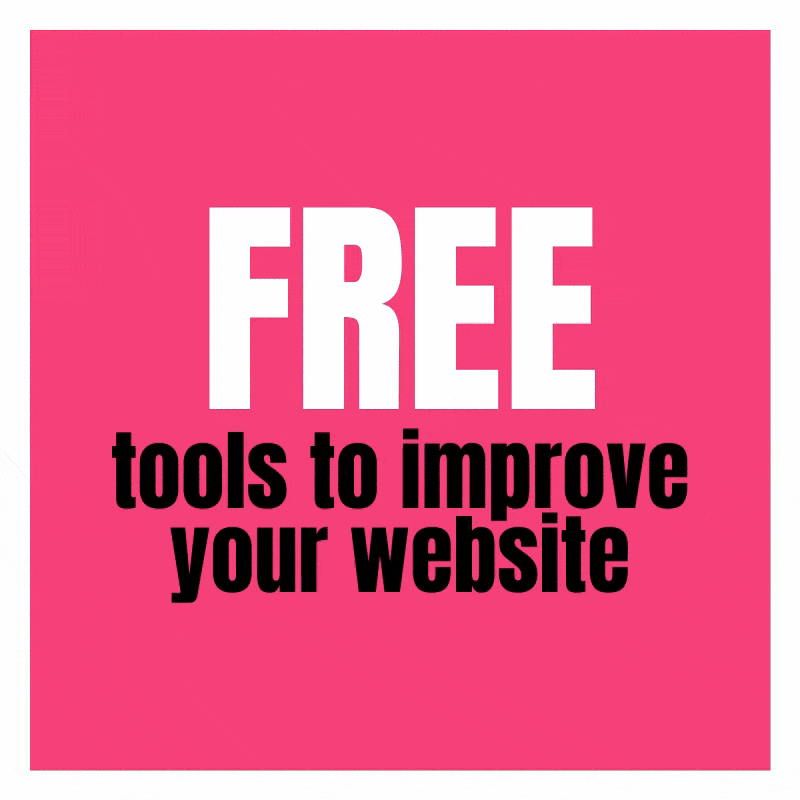 Advanced Marketing Institute Headline Analyzer: It's free for all to use. Here you can analyze your headline. It measures the emotional marketing value score based on a few emotional points like; Intellectual, Empathetic, and spiritual.
Capitalize My Title Headline analyzer: This tool is also available to everyone for free. It gives you a score of up to 100. So, always try to get between 60 and 100. It measures your points based on readability, SEO, and sentiment.
Coschedule Headline Analyzer: This tool could be ideal for you. Because it not only informs you of your score but also how you can improve.
Those tools will help you to write the best clickbait examples for your blog.
Wrapping up
Are you able to write an effective headline with the clickbait examples given? Now use all those things while writing a headline. But to write an effective headline is not enough. Your content must be informative and entertaining with an effective title.
If you want the best clickbait examples, you need to analyze yourself as a reader. That's the epitome of this content.
After writing the headline, read it aloud and observe it for yourself. Then start to ask yourself, "Is it good? You can also get help from the tools.